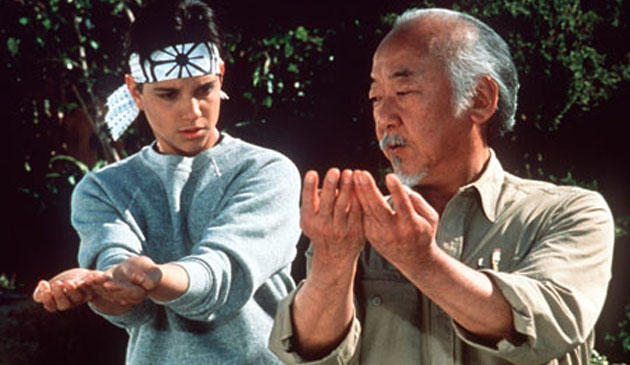 Father's Day is coming up June 16, but what if you don't have a Father to connect with anymore?
My suggestion is to reach out to another man you respect, someone you've learned from, who has gone out of his way for you. Write him a card, give him a hat (doesn't have to be a fedora), bake him a loaf of bread (yes, I've done that), take him to lunch — a hot dog will do fine. Men are people, too.
I learned a lot from my Dad, but I've also searched for mentors who came from a different place.
I saw a psychotherapist for 10 years, Herb Cibul, who helped me see my world with a clarity and confidence I did not possess before I started going to him. Herb died several years ago. If he were alive today I would write him a long card to let him know how much he meant to me, and that I am okay.
For over 15 years I also had a brilliant business mentor, Belford Small, a machinery dealer from my father's era, who gave up the daily grind after his warehouse burned down. He moved from Chicago's Lake Street to Delray Beach, Florida, and advised a privileged few men on investments, the used machinery business and life.
Bel was a chain smoker, and I could occasionally hear him exhale smoke on the phone, but since almost all of our work was done long distance, it never bothered me.
Bel was incisive and analytical. I felt he could counsel me on every business problem I encountered. I know that my Dad was jealous of the hours I spent with Bel on the phone, but he also knew that Bel understood all of the players in our business and was often crucial in bringing about a consensus among us at Graff-Pinkert.
Bel Small made me feel like I was his special student, not a client. I paid him a consulting fee each year, but he never billed the company. I loved the man, not as a father, not as a therapist, but as a loving teacher and mentor.
I wish I could send him a card for Father's Day.
I hope everybody who is reading this piece has somebody in their life who fills the role that Herb and Bel did for me, and that my Dad did in a different way. If you do have that person now, maybe take a little time to tell them how much they mean to you.
Question: Tell us about your mentors.