I feel like I am living in several different worlds. 
During the day I am a business guy, trying to put together the diverse strings of commerce around the country and the world, culminating in a buy and a sell with a margin of profit for my company built into it. The outside world keeps telling me that there isn't anything but scraps to be had, but I am finding a lot of opportunities when I contact the smart small and medium-sized business owners who are sniffing for opportunity at the moment. It really is quite refreshing to connect with these aggressively optimistic folk who ignore the gloom of the TV and radio blabs. I feed on their energy and they seem to enjoy mine.
As the late dusk sinks in, I turn on the news shows, which at the moment are immersed in pictures of broken windows, strewn Nikes, and stray flat screen TV boxes thought to symbolize the moment. It is demoralizing and scary journalism with no depth of understanding, just an abject play for ratings and a rising fear quotient. It affects me, even though I know it is a transient flicker of pain in 2020. The race riots have replaced COVID-19 this week as the story of the moment.
COVID is a lingering story of government mismanagement framed by the paranoid thirst of the press. It is an extremely costly one, but the threads of fear have a vibrancy for me in the death numbers of older, sicker people which comprise 80% of the dead.
Then I check stock prices and oil prices before I go to bed. Stocks are near their record highs. The NASDAQ, which has younger firms, is 3% below its all-time high. If I am looking for an indicator of optimism in America and investors from around the world, this is where I look for it.
I also take my assortment of medicines at night, which include a statin for cholesterol, a refined fish oil for all around cardiovascular health, and a Bystolic, which is an amazing beta blocker that controls high blood pressure. The negativists who see the world in decline don't understand that people like me would never be alive at 75 after a heart attack 12 years ago. Folks living in the good old days of 1962 never would have recovered from blocked arteries like mine and their kids might well be in Iron Lungs with polio. 
We are likely to have a COVID-19 vaccine that actually works by the end of the year.  We now have a useful treatment for the illness, which will be augmented shortly. 
Not to be ignored is the rapid adoption of Zoom to connect people. My wife Risa uses it every day. I get to see my grandkids more often than I ever did before. Some young entrepreneurs infiltrated the market with a better product and took a dominant position in person to person TV while the giants, Google, Microsoft, and Cisco, slept. Now they are hopelessly behind.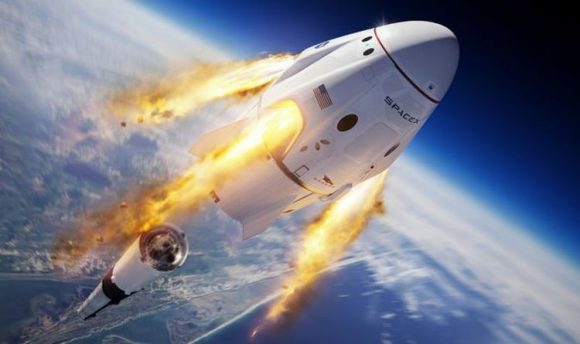 Before I go to sleep at night, I like to imagine the possibility of Zoom connecting the world with American astronauts zooming up to the International Space Station in Elon Musk's rocket taxi. Yet the image of a brick smashing a Macy's window plunders my calm. 
It's June 2020. My life is good except when the noise of the day interrupts my joy of being alive.
Question: Do you still listen to the news?