Norm and I were born on the same day. We grew up together. We did Cub Scouts in his basement. His mom, Miriam, was the den mother. Norm died from COVID-19 last Friday.
I was stunned when I received the news, even though I had not had any contact with Norm for over seven years, and didn't know of his Alzheimer's. He was the first of my high school classmates to die from it. I heard this from the internet listserv our class maintains. It brought the COVID plague off the CNBC news streamer into my heart.
The cold brutal fact is that most of the people who are dying from this terrible plague are like Norm. They are over 70 with other complicating health issues like Alzheimer's, kidney dysfunction, lung disease, cancer, and diabetes. Their defenses are very weak and COVID-19 devastates them quickly. 
* * * 
In the past week the narrative in the country has rapidly shifted from desperate New York City and shortages of respirators, to what do we do when we loosen up the nation's economic strait jacket. Many of the vital facts needed in the national and individual decision-making process are gradually emerging from the fog, and the MSNBCization of the news media. 
Most of the people who are dying are people like Norm. He is "the norm." It kills mostly the weak who can't fight back. It kills old people on cruise ships, but not sailors on aircraft carriers.
We know this because it hit the aircraft carrier Theodore Roosevelt and virtually every one of the 4860 crewmembers was exposed. Only one person, 41-year old Chief Petty Officer Robert Thacker, died.
Old people on cruise ships got infected and several succumbed. One person out of nearly 5,000 was the unlucky one on the carrier. Anecdotal evidence, yes, but also very important for the country to make its decision on going back to work. Opening up the economy is not just President Trump's call, or Andrew Cuomo's call, or Gavin Newsom's or Jim Cramer's on CNBC.
The decision will ultimately rise up from the people in a democracy because the politicians will be polling incessantly. Real people are gradually going to start coming out of their homes, meeting their friends, going into grocery stores, and returning to their barbers and hair salons.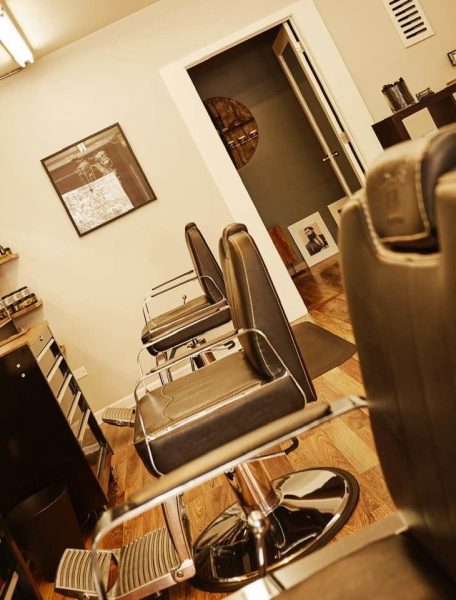 The shutdown will begin to collapse because people will gradually, very gradually, start to shed their fear and their masks. They will quietly start asking Starbucks about when it will open its stores, and then they will ask to go back to work. Soon after that they will demand that they go back to work.
When the news trickles out that the number of people who have been exposed to Covid-19 but did not get really sick is 50 to 100 times higher than the published statistics, which is what the data coming out of Santa Clara County, home of Stanford, Google, and Apple indicates, the decision for the fearful politicians will almost be made for them. The people will decide.
More folks like my Cub Scout buddy Norm will die. The statistics in Italy are about as blunt and awful as it gets—55% of those who have died were 80 or older. People age 70 or older have accounted for 80% of deaths.
COVID-19 is the Grim Reaper for the old, infirm, and defenseless. For everybody else it is the flu. 
We had to shut down the country to save the hospitals in the big urban areas from being overwhelmed. That moment has passed. 
If we open up the country gradually, more of the old and weak will die, but the vast majority of people will be okay. People like me, born on the same day as my childhood buddy Norm, but hopefully in better shape, will ultimately have to decide for themselves when to get back in the fray.
Question: Do you feel safe enough to go back to work?