What do I want to write about in the last blog of 2020? Baseball, naturally. 
My Chicago Cubs traded their Most Valuable Player, pitcher Yu Darvish, to the San Diego Padres yesterday for four prospects and a journeyman pitcher. It signaled the end of a six-year streak of playoffs or at least contention, that changed the way the world had always looked at the Cubs as lovable losers. It is likely the stars of the 2016 World Series winning team will be mostly gone soon, perhaps even before the 2021 season begins. 
I know you probably couldn't care less about the ruminations of a lifelong Cubs fan, but the process the team management is going through is what every business owner and virtually every person with a life must go through at various times. 
A kid matures physically into an adult. He or she is confronted with a fistful of choices. Who are they? Are they questioning and rebellious, or happily passive? Do they learn new stuff easily, or is school work a strange foreign language? Are they possibly even stuck in the wrong person's body?
Adults often choose a partner at a young age and discover the choice was a bad one a few years later. A business runs into headwinds because the market for their product shifts, like what happened recently in the oil patch. New technology obsoletes their special knowledge, or political pressure destroys their market as we saw with tobacco.
In a few days we sail into 2021. Uncertain waters for sure. The Cubbies acknowledged that the team they have been for half a decade can no longer win. 
The American government will have new management in Washington. A tough year, with everything revolving around a destructive virus, is ending. 
How about you? Are you stuck? Or are you feeling agile and motivated? Do you see an interesting, alluring new path, or are you just happy as a daisy sitting right where you are now?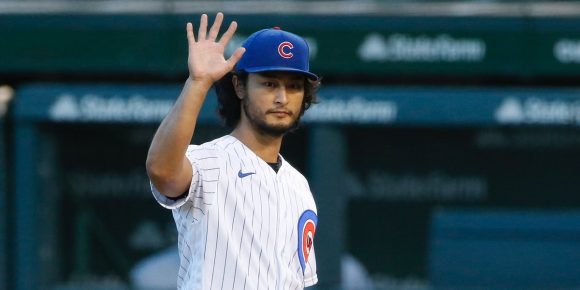 Personally, I'm quite okay at this moment, although the machinery business was a bummer in 2020. Selling multi-spindle screw machines was a dismal path which we have veered from. Lingering too long in that briar patch left us quite scratched up. Getting rid of the players or product that you have won with for many years is tough, like trading your best pitcher for 18-year-old prospects. But it is exciting too. It gives you hope.
When you know in your bones that the old course is a certain loser, the smart thing to do is to study the options, talk to the scouts–and jump.
Happy New Year.
Question: What will you miss about 2020?