"If all you have is a hammer, everything looks like a nail." This phrase is attributed to Abraham Maslow in his book, The Psychology of Science, in 1966.
It relates to a cognitive bias that involves over-reliance on a familiar tool. The screw machine guy thinks he can run 150 pieces successfully on a multi-spindle, and the person who has Citizens and Stars wants to put a 20,000 piece run on several of his Swiss machines.
We all tend to fall back on the tools we own or are most familiar with. I saw the downside of this phenomenon over the past several months as my wife Risa struggled with nagging headaches which flared up after strenuous exercise, particularly Tae Kwon Do sessions, where she attempted to keep up with people often 30 or 40 years younger than her.
She went to see a respected neurologist at the University of Chicago who put her through the scans and MRIs that modern medicine uses to diagnose maladies, but nothing showed up. Yet the headaches kept coming and getting more severe.
The problem with migraine headaches is that close to one third of Americans get them at times and there is no real cure, just drugs and approaches to make life more livable as one endures them. Migraines are thought to be caused by too much blood in the brain or vessels in the skull, which triggers pain.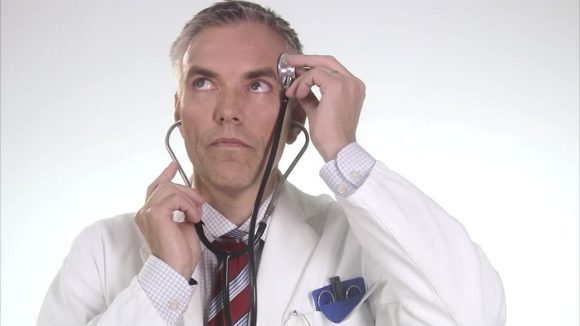 By constricting or regulating the blood flow, pain can often be controlled, which is why caffeine or certain beta blockers, which regulate blood pressure, can be useful. Ice can also reduce suffering when applied to the head. Botox and steroids can also help.
Risa tried them all, kept a diary, and the headaches still kept coming. Then two months ago, something scary happened. She got heart palpitations which pushed her to call her generalist doctor for a checkup.
Because Risa was considered an athlete in top shape, the neurologist had not listened to her heart of late, but as soon as the doctor put a stethoscope on her, she heard a very loud heart murmur. She let Risa listen and it scared her. We were at University of Chicago Hospital and she was able to get in for an echo cardiogram within a half hour.
On the drive home, we heard from her doctor. She had a severe mitral valve tear in her heart. The cardiologist on duty that night just happened to be a friend that we had known since she was a three year old, and she laid out the likely scenario ahead – more tests, open heart surgery, then cardiac recovery.
I dared to ask the question, "could this have caused the headaches?"
The answer was that there was nothing in the literature to indicate that, but we'll just have to see. We talked to family members who were doctors but not heart specialists or neurologists. They felt that the screwed up blood flow caused by the mitral valve tear and the resulting "regurgitation" of blood back to the heart could cause headaches and the spooky whooshing feeling she often felt in her forehead.
Five weeks ago, Risa had open heart surgery at Northwestern University Hospital. The surgery was performed by Dr. Patrick McCarthy, a world expert in mitral valves who was recommended by the cardiologists at Northwestern's rival hospital, University of Chicago. She is recovering well and soon will begin cardiac rehab.
She has not had one "migraine" headache since the surgery.
The question that troubles me is why the neurologist never heard the heart murmur, or connected that weird swooshing Risa felt in her forehead after exercise with the migraines.
The heart-head relationship never came up.
"If all you have is a hammer, everything looks like a nail."
Question: How do you deal with headaches?