The last few days have been fascinating for me as an avid observer of business, politics and sports.
Last week two big auctions in the precision machining space took place, Triumph Manufacturing in Tempe, Arizona, and HN Precision in Rochester, New York. My focus was on Triumph, which Noah attended, but I also listened to HN Precision online.  A few observations and generalizations:
Late-model CNC equipment, even if it is slightly flawed, brings strong prices, but a middle-aged CNC loses value abruptly.  At Triumph, the marquee piece, a Nakamura WT250II new in 2016 with no Y-axis, brought $225,000 plus the 18% ($40,500) "Buyer's Premium."  A Studer ID grinder new 2014 brought $180,000 plus the $32,400 Buyer's Premium. At HN, A51 and A61 Makino horizontal machining centers older than 2010 were well under $100,000 including BP.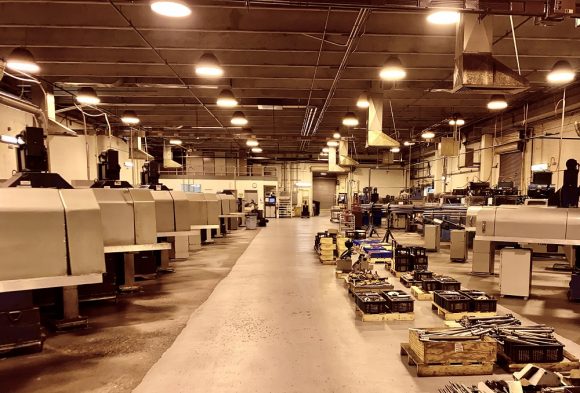 The high-production machine tools at Triumph, Tornos and Schutte multi-spindles, brought considerably less than at similar auctions in Europe in recent years.  It appears that the weaker worldwide automotive market is affecting those prices. One interesting exception was an 8-spindle 1-5/8" National Acme hitting $70,000 with BP.  Acmes may be looked at as dinosaurs, but even dinosaurs have their day. Perhaps so do dinosaur politicians.
* * * * *  
Michael Bloomberg finally joined the fray for the Democratic nomination for president. Bloomberg had waited for Joe Biden to make up his mind to run for the office. He had offered huge money to Biden if he ran.  He supposedly hates Donald Trump and knows him pretty well as a fellow New Yorker.
Unfortunately, Hunter Biden happened and Joe Biden's hunt for the presidency became very much in doubt.  Bloomberg, eyeing the polls and watching time running out to enter the primaries, decided to cautiously throw his hat in the ring.
Mike Bloomberg is rich enough to finance his own candidacy, but starting a year later than his competition, with Biden apparently staying in the race, is a huge disadvantage, no matter how much money he spends.  Bloomberg is a brilliant business guy, a self-made mega-billionaire, in a party that seems increasingly hostile to successful entrepreneurs. He's big on climate change but does not buy into most of the hard-left agenda of Bernie Sanders or Elizabeth Warren.  He has a shadow organization ready to spring to life, but he lacks charisma and fire and Biden's street smarts as a lifelong politician. If he had started when Joe did he would have a real shot at the nomination. At this date it seems like he is late for the party.  Perhaps we are seeing the beginning of a third party which could swing the election. But which way?
* * * * *  
The college football game of the year, at least so far, was Alabama vs. LSU last weekend.  LSU always loses to Alabama, particularly when the Crimson Tide is at home in Tuscaloosa, but this year Ed Orgeron, the coach of the Tigers, told his kids all week that they had the better team and the better players.  He believed it and so did the players because the boys from Baton Rouge finally had the quarterback they had always lacked, a grad student from Ohio State who could rarely get on the field for the Buckeyes.
Joe Burrow? I've barely even heard of this kid before, but he is now the leading candidate for the Heisman Trophy, playing for LSU.  Burrow was a great prospect coming out of high school in Athens, Ohio. He expected to understudy J.T. Barrett in Columbus and then take over.  He was redshirted as a freshman and then backed up Barrett for two years. But OSU also recruited another phenom, Dwayne Haskins, who beat him out in the spring game in 2017 and left Burrow with an interesting decision to make about his athletic career.  Burrow had evidently envisioned this possibility early on in his Buckeye career and crammed in enough credits to get a Bachelor's degree in finance in three years. This made him eligible to transfer to another college team and play immediately like Russell Wilson had done after leaving North Carolina State for one fabulous year at Wisconsin and then an All-Pro career with Seattle in the NFL.
Burrow was bred and groomed for stardom.  His grandmother once scored 82 points in one high school basketball game in Mississippi. His dad played for Nebraska and in the NFL and then coached college football for 40 years.  Joe went to his first football game when he was five days old.  
Last Saturday, playing head to head against Alabama's All-American quarterback, Tua Tagovailao, today's version of "the Throwin' Samoan,"  Burrow bested him in a 46-41 shootout. Tua was playing on a gimpy ankle, but played like last year's Heisman winner, yet Burrow was even better.  What a game to watch.
* * * * *  
Question: At an auction sale do you prefer to bid online or in person?