After Graff-Pinkert sold a second used Lico CNC lathe to Vanamatic, a 3rd generation screw machine shop in Delphos, Ohio, I had a great conversation with Adam Wiltsie, the company's Director of Operations. At that moment, I was quite envious of Adam—I was sitting at my desk in my office, while he was outside on a beautiful July Friday afternoon, waiting in line his local ice cream institution Dairy Hut.
Adam gets out of the office on Friday afternoons. He gets to tailor his work schedule, and contrary to what one might assume, this is not just a perk for members of the company's leadership team. Vanamatic allows a flexible work schedule for all its 103 employees. Adam says this is a key reason why the company has not been suffering from a shortage of skilled people, that so many other manufacturing companies often complain about. In fact, 103 employees is a record number for the company, which happens to be located in a town of 6,000 people.
Vanamatic was founded in 1953 by Adam's grandfather in Delphos, Ohio. Today, the company is run by a leadership team made up of Adam, his brothers Scott and Jared, Steve Schroeder and Dave Ricker. The company makes parts for a variety of sectors including automotive, aerospace, fluid power, agriculture, construction, fittings, and refrigeration. The majority of its machines are 8-Spindle VNA Conomatics— 1-5/8" and 2-5/8" capacity. For those unfamiliar with Conomatics, or "Cones" as they're often called, think of an ACME-GRIDLEY but heavier and a larger tool zone. Adam says the company loves the machines because "they can push feed rates like no other." Cones aren't built anymore so Vanamatic has its own rebuilding program for the machines. The company also has CNC turning centers, a few other brands of multi-spindles, and 10 Lico CNC lathes—picture a sexy, beefed up 11-axis CNC Brown & Sharpe. 
Adam is 42 years old, with three kids. He says having kids influenced his management style because it made him realize that every person works differently. Vanamatic's management philosophy takes into account that all of the company's employees have different requirements to bring out their peak performance and make them happy. Treating every individual employee uniquely bucks the traditional collective style of management in manufacturing companies, which Vanamatic had employed for the majority of the company's life.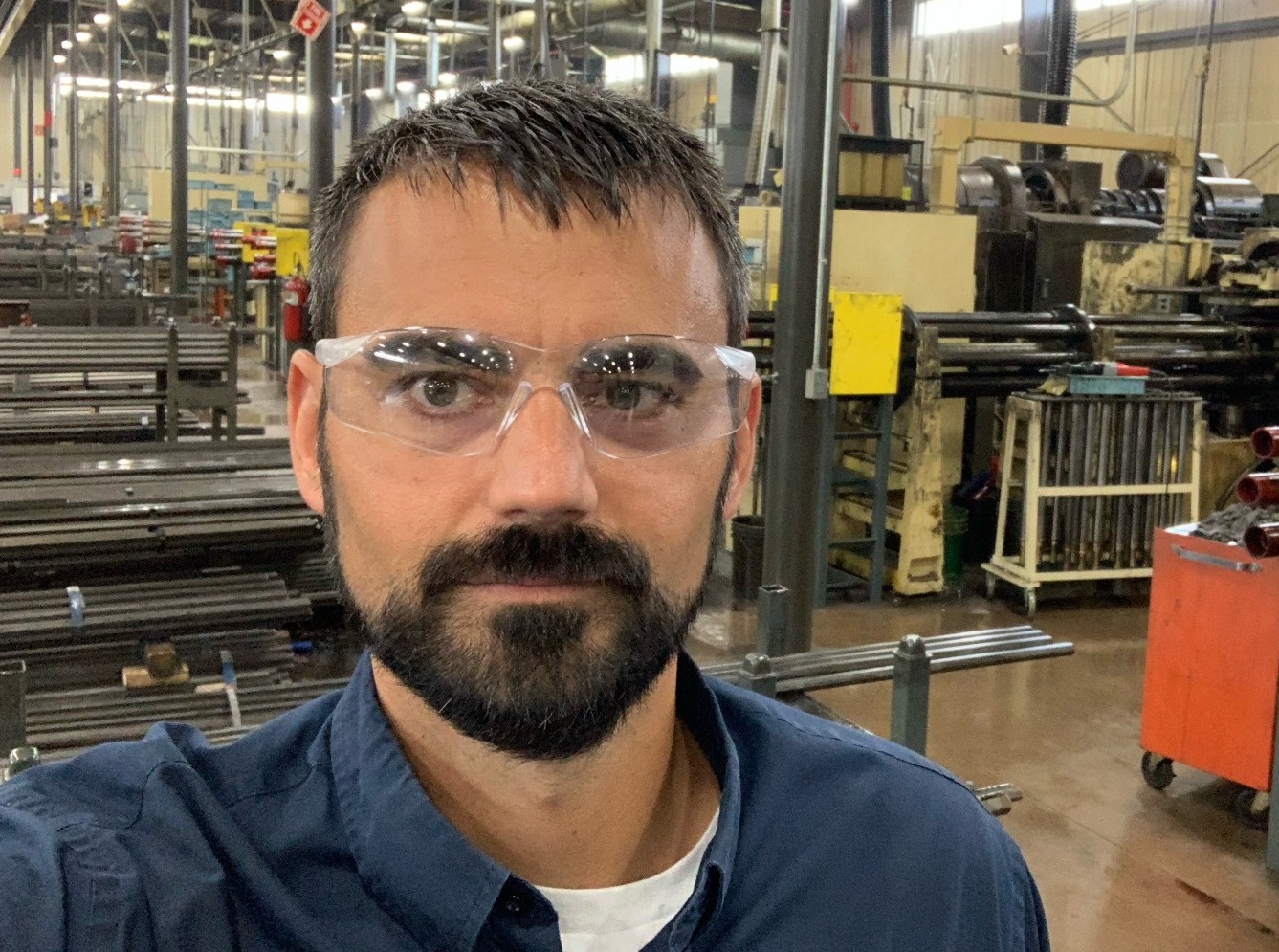 A while back, Adam and his brother Scott, head of Human Resources, implemented a management strategy called Start, Stop, Improve. Every year, they sit with each individual employee and ask them what they would start, stop or improve on a company level, a department level and an individual level. In the process, they learned that many people at the company desired a better work-life balance. They realized that by implementing flexible hours they could improve the lives of employees who prefer to be with their families at different times of day. Flexible hours could also accommodate employees who have hobbies or outside projects they want to pursue.
For most of Vanamatic's existence, the company had a standard work week for every employee, of four 10-hour days and one 8-hour day. Fifteen years ago, the collective model was thrown out. Currently, all shop employees, aside from primary production operators, have the choice to work between 35 to 50 hours per week. Primary production operators can work 45 to 60 hours per week. Employees have the right to work within those ranges at their discretion without approval from supervisors. Every two weeks, the company takes a look at what work needs to be done and maps out a plan. Shop workers manage schedules amongst themselves to get the necessary work completed.
In the past, some of Vanamatic's customers came to the company and demanded it implement a policy making its people work a minimum of 56 to 60 hours per week, but it refused to change its policy. Adam says loyal, happy, skilled employees are the essential element to keep the company successful, so it can't afford to alienate or lose them. They take precedence over an annoyed customer.
Vanamatic's management philosophy was a lifesaver in May of 2020, when its business fell 50%. The company gave its employees the choice to work 0 to 50 hours per week. It even laid off employees if they volunteered to be and then helped them sign up for unemployment benefits. When work came roaring back later in 2020, Vanamatic needed to get all of its people back fast. Instead of complaining about unfair competition against government assistance money, the company raised wages $5 above what workers were previously earning. Employees came back and felt valued. Now they are fueling Vanamatic to set a record pace for the company in 2021.
Question: How would you plan your own flexible hours?
Podcast: Play in new window | Download