I've been listening to Michelle Obama's wonderful autobiography, Becoming, with rapt attention. She is a brilliant writer and a terrific storyteller. What makes the book especially fascinating for me is her references to her birthplace and longtime home at 74th and Euclid in Chicago, 7 short blocks from my home growing up at 67th and Euclid. I'm 19 years older than Michelle, but we share similar memories of growing up on the South Side of Chicago. Yet many of our memories are quite different because of race, ethnicity, and the times.
Michelle Robinson came from a lower middle-class family, but they were rich with togetherness and their parents' commitment to upward mobility for the two children. Michelle's dad, Fraser, worked for the Chicago Water Department, checking filtration meters constantly at the enormous Navy Pier facility. It was a safe union job with the city. Fraser was also a Precinct Captain in his neighborhood, making sure everybody voted for Richard Daley and the Democratic machine.
Michelle's mother, Marian, was a mostly stay-at-home mom who was home at lunch to make sandwiches for Michelle and her friends, and an emotional rock for the whole family, both then and now. She also lived in the White House during Barack's time in the Oval Office, making sure the Obama daughters had all the love and guidance Michelle and her brother Craig had.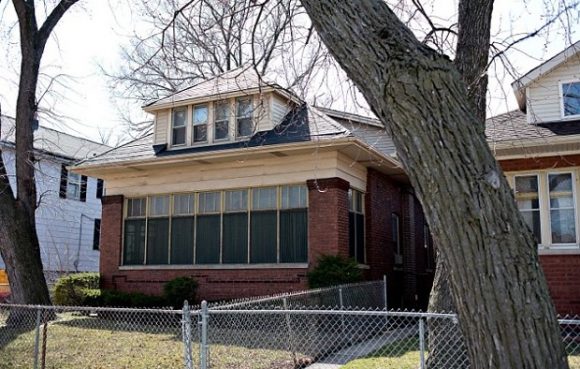 Seven blocks away from the Robinsons, my mom stayed home to watch over me, my sister, and brother, making all of our meals and lending constant support. Like the Robinsons, who went to all of Craig's basketball games (he played Division 1 in college), my parents always went to my basketball and baseball games. Several years earlier, I played baseball in the gravel schoolyard at Bryn Mawr Elementary, which Michelle attended, before I went to Hebrew school, three days a week. During the summer, I played Little League and Pony League at Rosenbloom Park, which bordered the Robinson house.
Despite our proximity and similar interests and outlooks, our childhoods did differ. Growing up on the South Side of Chicago Michelle and Craig Robinson constantly dealt with racism, not the overt type that kids encountered where my wife Risa grew up in Charlotte, North Carolina, but a type of debilitating racism stemming from diminished opportunities, low expectations, and schools with low-achieving classmates.
I went to an elementary school two decades earlier that had similarities to Bryn Mawr. There were black kids in my class, but the school's Irish teachers treated white kids, who made up about 2/3 of the class, with respect and had high expectations for our success. The black kids, with a few exceptions, were treated as second-class. The 48 kids in our class were segregated by test scores, which dictated which row of eight we sat in. I was conscious of the unfairness and unkindness inherent in the seating arrangement, but the idea of complaining about it was not in my vocabulary at the age of 10 or 11.
Michelle Robinson graduated from Bryn Mawr and attended Whitney Young High School, a racially diverse, elite magnet public school attended by many of Chicago's most affluent African Americans. This was the alternative to attending South Shore High, which was 98% black but a couple of blocks from her home. Whitney Young was an hour and a half bus ride on two Chicago buses for her, and the kids paid their own bus fare.
I would have gone to Hyde Park High School, which was also 98% black, but I got into the prestigious University of Chicago Laboratory School, a private school a few miles away, though I usually received a ride from my mom or dad in the morning. My classmates were an amalgam of kids from U of C parents, Jewish kids from the South Side, and commuters from around the city. About 20% were black.
Michelle writes vividly about friends she had growing up, especially one of the daughters of Jesse Jackson, who lived in a beautiful stone house a few blocks from me, although I did not know it at the time.
Michelle graduated from Whitney Young high school and went on to Princeton in 1981, as had her brother Craig, two years earlier. After Princeton, she earned a degree from Harvard Law School and a position at probably the most prestigious law firm in Chicago, Sidley Austin LLP. Nineteen years earlier, I attended the University of Michigan, then joined the Illinois National Guard, and later started peddling screw machines in an office on the South Side of Chicago in 1969.
Michelle eventually made it to the White House with Barack, whom she helped recruit for an internship at Sidley Austin. But both of us will always share Euclid Ave.
Question: Do you ever go back to where you grew up? How does it feel?