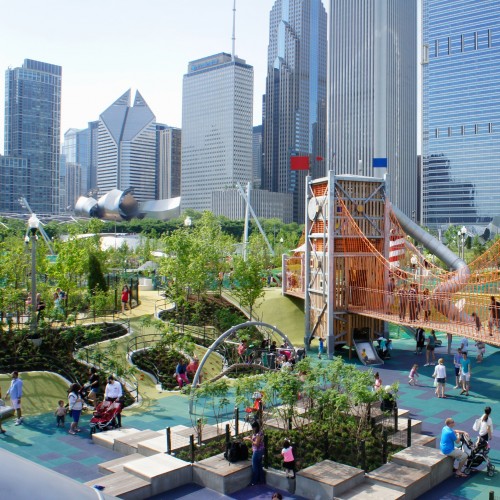 I got an email from an old friend in Florida, Bob Ducanis, asking me to write a column explaining what is going on in my Chicago.
I immediately heard the refrain, "My kind of town, Chicago is my kind of town," the old song. And then I paused to ask myself, is it still my kind of town? Is it a place I am happy to call my home? Do I want my kids and grandchildren, to call it home for a lifetime like I have?
These are my feelings for Chicago, 2016. It changes slightly with the headlines, but only a few degrees.
First, let's get the pronunciation right. My town is Chicawgo. If you don't get the middle syllable right, move to Gary and never schlep into the city for pizza.
Like other big rust belt cities, it is a huge living contradiction. It is losing population faster than any other big metropolis, but upscale condominiums sell quickly. No overbids like San Francisco and Los Angeles, but firm pricing near Lake Michigan and the neighborhoods young people want to live in. Both of my sons bought homes in the city in the last five years and their property has gone up in value.
Racially, the city is segregated by neighborhoods, though not as much as it used to be. The south and west sides of Chicago are war zones. Black youth unemployment is 50%. The schools are dangerous places. Drug wars menace everybody in neighborhoods like Englewood where my father and Derrick Rose grew up 80 years apart. Our business used to do its banking in Englewood at 63rd and Halsted. Today it is an empty lot.
If you are poor and black and live in Englewood or other neighborhoods like it, you live in the American version of Syria. Refugees are leaving for relative safety in places like Atlanta. They can leave without a passport, and they are. Frankly if I were Black growing up in Englewood I would leave, like my great grandparents left Russia and its violence. We have no KKK in Chicago, no lynchings, but random slayings every day and night for innocents unlucky enough to be in the wrong place at the wrong time.
When gun violence is so rampant it affects people who live in relatively safe areas. I live in a comfortable integrated suburb of Chicago, 28 miles south of the Loop. The local Starbucks and Panera usually have half black and half white customers. This is an anomaly in Chicago. Yet the parents of black male teenagers in my suburb are truly fearful of their kids being stopped by the police. They constantly counsel their children about how to act if stopped by a white cop. Many want to send their kids to predominantly Black colleges in Atlanta to escape the violence.
White cops are definitely very cautious about Black youth. The widespread use of video cameras has made officers potential targets of scrutiny, especially after high profile shootings of unarmed black teenagers were caught on camera.
My Chicago is a war zone in certain areas, but to me it still feels like a thriving metropolis of great restaurants, theatre, and beautiful parks. The Lakefront is as spectacular as ever. Joggers and bikers are everywhere. Tennis and volleyball courts are jammed in the summer.
Manufacturing has moved out of the city for the most part because real estate has become too valuable to be used to bang out widgets. But the area around Ohare Airport still houses many hundreds of factories. Skills are available in Chicago if you are willing to pay for them.
Politics in Chicago and Illinois are maddening. Rahm Emanuel wanted to be Mayor of Chicago for some ungodly reason and he is paying the price for his decision. His popularity is extremely low. The city is virtually broke thanks largely to his predecessor, Rich Daley, who never had the guts to turn down organized Labor's demands. The teachers loathe Rahm. They figure he stole the last election by withholding the videotape of the killing of Laquan McDonald by a cop from public view until after he won the runoff. The school system cannot afford its pensions and current staffing and seems ready to accept a strike. Emmanuel is borrowing from Peter to pay Paul but a showdown is coming with the teachers. Meanwhile, Illinois state government is in a permanent stalemate that makes Washington look like a yoga class.
Politically, racially, financially, Chicago is a total mess, but as we head into spring the place is bursting with a positive energy for the Cubs and the Blackhawks. Chicago loves its teams and I've never seen so much optimism about my Cubbies going into a season. Everybody loves them. Of course, this scares me to death, but that's another column.
I travel to the Bay Area frequently to see my daughter and family. It is a happier place than Chicago. People are not killing each other nearly as often. Racial fear is not on everybody's mind. The weather is 10 times better out there. They have Steph Curry making threes, which is certainly a natural resource.
But Chicago still has a lot going for it, even if the city totters near bankruptcy. It has a fantastic energy that the Bay Area does not exude. It has way better pizza. It's in the middle of things, and the country. You can still live in a nice place that is affordable.
My wife and I often talk about moving to California. The weather in the winter would sure be nice. But Chicago is such a hairy beast of a place, it will probably hold us in its powerful jaws forever.
Question: Do you want to live where you're at, forever?