Our guest on today's podcast is Christian Busch, author of the new book, The Serendipity Mindset: the Art and Science of Finding Good Luck.
Have you ever noticed how certain people always seem to get lucky breaks? According to Christian these lucky people have a skill for recognizing luck when it materializes. In his book he guides readers on how they can create luck, recognize it when it appears, and then turn it into positive outcomes.
After hearing Christian interviewed on another podcast a few months ago, I was so fascinated I started listening to his book myself.
My job as a machinery dealer revolves around serendipity. Opportunities for machines always pop up when we're not expecting them. It's one of the most interesting parts of the job. But I'm seeking other serendipity in my life. I'm looking for inspiration for new creative projects and opportunities to bring more purpose into my life.
Key Takeaways From the Interview 
Serendipity Hooks
Christian prescribes using what he calls serendipity hooks, triggers to cause serendipitous outcomes in social interactions.
He advises introducing yourself to new people by using alternative questions to the typical, "What do you do for a living?" For instance, if you meet someone at a conference you could start a conversation by asking people what book they are currently reading, or you could ask them what they are thinking about at that moment and why.
If other people ask you what you do for a living, Christian suggests to mention several diverse things that could spur a connection with your counterpart. For instance, in my case I could say, "I'm a used machinery dealer, I have a podcast, and I'm passionate about making documentary films." That response would create three different potential hooks that the other person might relate to.
Good salespeople use serendipity hooks by casually mentioning alternative uses for a certain item or various other products available. The strategy is to not make a blatant pitch, just mention things in passing that could possibly strike a chord a client.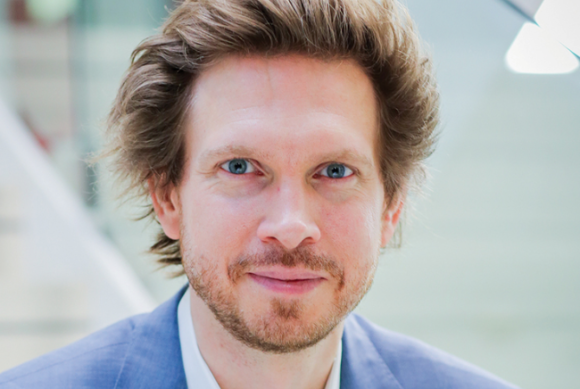 Changing Your Paradigm
In his book, Christian brings up the Seinfeld episode in which George Costanza decides to do the opposite of everything his instinct tells him. The behavioral shift results in him meeting a beautiful woman and getting a job with the New York Yankees. Christian suggests that people try to think of one thing they could do differently every day. 
One issue he says we need to overcome is the "hammer and nail problem." If we need push a nail into a wall we automatically think we need a hammer. Our current knowledge closes our minds. However, if we have less expertise in an area, we are more likely to try new innovative ideas, for instance, the development of mobile banking in Third World countries where ATMs are hard to come by.
Always Keeping Your Eyes Open For Serendipity 
Christian says if you believe interesting things can happen, it makes them likelier to happen. You should be prepared that every meeting could lead to something. For instance, if you spill coffee on a stranger at a cafe you should be open to using this as an opportunity introduce yourself to the person. Christian happened to have met an ex-girlfriend as well as his current wife that way. 
He suggests to keep a serendipity journal in which you write down examples of when serendipity strategies worked and didn't work. It is also useful to write down when you failed to use a strategy that might have led to serendipity.
Connecting the Dots
Christian says we can't always change a situation, but we can influence our response to it. We can often use negative circumstances in our lives to get to positive outcomes, for example, the reinvention of a brewery during the Covid-19 pandemic, which used alcohol to become a hand sanitizer company.
Last year Christian became severely ill from Covid-19 and almost died. While he was sick and alone in his house he read Man's Search For Meaning, by Viktor Frankl, a book about a man in a concentration camp who tried to find meaning in something every day despite being in a place where there should be nothing meaningful. He says reading the book made him rethink his life's priorities. When he recovered, he started a romantic relationship with a friend of 12 years. They are now engaged and expecting a child. 
Question: If you could be granted one wish for a serendipitous occurrence, what would you wish for?
Podcast: Play in new window | Download