Scroll down to listen to the podcast interview with Robert Levy.
In today's podcast we interviewed Robert Levy, longtime industrial auctioneer and owner of Robert Levy Associates, a firm that consults with companies looking to monetize their industrial assets.
Robert joined his family auction business, Norman Levy Associates, in 1980 but only had the opportunity to work with his father for three years. He and his brother continued to grow the company until finally selling it to DoveBid (now GoIndustry DoveBid) in 2000 for $30 million. He stayed on the board of directors at DoveBid but then parted ways four years later, dissatisfied with the direction of the company, which many unhappy former Norman Levy Associates employees had already quit.
At the end of the interview Robert said, "I've been in the business 40 years and I've been in three companies, and I would still like to be in the one I was at originally." It was an interesting comment, but my bet is that Robert doesn't regret his life's journey from stand to stand.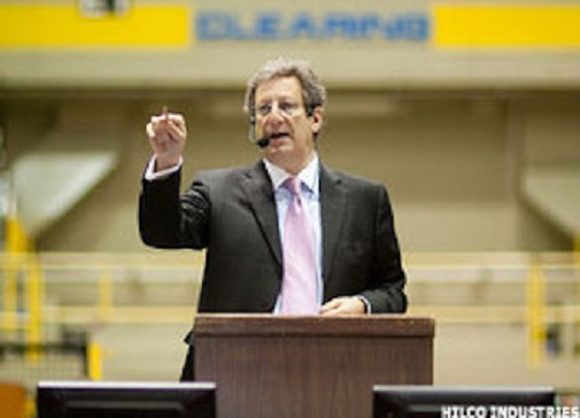 Sometimes you have to burn down the old to grow and thrive, and if nothing else just survive. Sometimes the clear choice is to sell out to a competitor or private equity firm. Or, you hire someone like Robert to help liquidate your assets that are not giving you what you need anymore. Then go build something new and great.
You still get to keep your fond memories of the past.
Question: Does bidding in an auction excite you or make you crazy?
Podcast: Play in new window | Download