Scroll down to listen to the podcast with Jeff Reinke.
In today's podcast we interviewed Jeff Reinke, Editorial Director of Industrial Equipment News (IEN). He gave his take on several of the fastest emerging trends in the machining business, including electric cars and 3-D printing.
Reinke said that right now Elon Musk is suffering the consequences of overpromising and underdelivering on his products. He said that Musk is a unique car company CEO because when certain projects suffer setbacks he stubbornly charges forward instead of shelving them as other car companies would.
This boldness enables Tesla to develop innovative technology that sets the company apart from the established but conservative automotive makers.
Reinke said that when the big car companies start producing all-electric vehicles on a large scale Tesla will have to develop a niche to survive the market. Not having a niche could lead to being acquired by an established car company seeking to obtain Tesla's technology.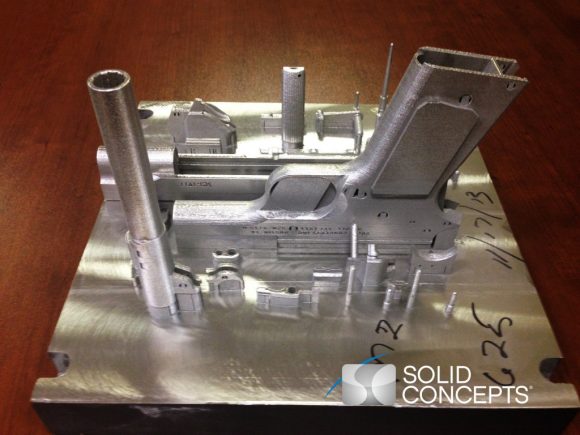 The big question is whether the majority of consumers will follow the electric technology or if they will stubbornly hold onto their current gas vehicles.
Reinke also said the advancement in 3-D printing is one of the current trends in machining he is most excited about. He said it is fueling the demand for customization and he is impressed by the cost-effective materials available for the process such as carbon fiber and metal. However, Reinke believes that for the near future large volumes will still be made with conventional metal cutting equipment rather than using additive manufacturing.
Question: Does producing guns with 3-D printers scare you?
Podcast: Play in new window | Download