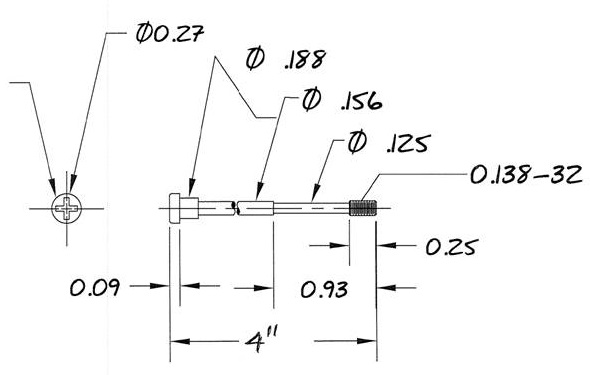 Dear Lloyd – I read all of the issues of Today's Machining World and really enjoy the insight and information. I'm a 62 year old journeyman tool and die maker who morphed into a scientific instrument maker, designer, manager over the last forty years.
In my current position, I am running a CNC department for a 100 year old family business. I'm helping the fourth generation to go another 100 years. The company started as a tool and die shop, moved into manufacturing (almost a captive shop for Western Electric Hawthorne Works), stamping, forming, laser, waterjet, and is now working in CNC machining. We do mostly small lot aerospace work. Right now, I am saddled with a problem I have never encountered.
Question: We need to put a #2 Philips feature on a custom screw on about 300 screws. I don't think that cold heading is an option due to the material and tolerances. Other than sinker EDM, I don't know how to make the feature. Do you have any ideas? Any thoughts would be appreciated.
We want to bring back the Shop Doc feature as a frequent part of Swarfblog. Please write us if you have a thorny job you could use help with. lloydgrafftmw@yahoo.com