On today's podcast we're delving into a topic that's been on many people's minds these days, the coronavirus.
Scroll down to listen to the podcast
Our guest is automotive supply chain expert Dan Hearsch, Managing Director at AlixPartners. Dan is briefed daily by his associates in China about how people in manufacturing are dealing with the coronavirus. FYI, this interview was conducted one week ago on Feb. 26, 2020.
Main Points
(2:55) Dan gives his background working in the automotive industry for OEMs, as well as Tier 1 and Tier 2 suppliers. Today he is a consultant, focusing on supply chain and procurement projects.
(3:55) Dan says many people have been comparing the coronavirus, also known as Covid-19, to SARS, the last serious epidemic in Asia back in 2003. He says the big difference between the SARS outbreak and the current one is that in 2003, China was roughly only 4% of global GDP, while today China has a much more significant role in the global supply chain and its own internal economy is much larger than it was 17 years ago.
(5:30) Dan says one of the hardest things about the coronavirus outbreak is knowing what the local response is going to be. He says that it seems like the quarantine policies in China, Korea, and Italy are the correct response.
(6:00) Dan says he's briefed daily on the latest news in China from his associates in there. The news is based on what they are seeing from the Chinese government and what they are seeing in real time from the companies with whom they work.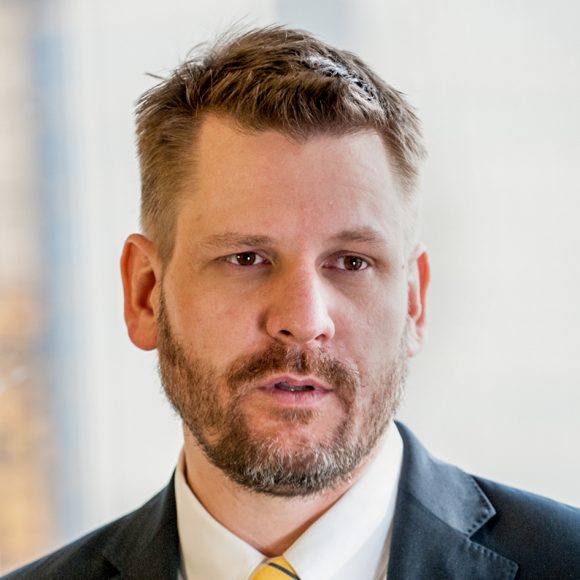 (6:55) Dan says he hears there is a decreased incidence of new coronavirus cases and the death numbers seems to be falling, which makes people hopeful that business will get better soon. He says the worst thing to do is to send people back to work too soon because they could get sick again and the quarantine process would have to start over.
(7:40) Dan says the Chinese New Year amplified the spread of the coronavirus because of all the people traveling back to their homes in the countryside. However, he said that from a business standpoint the Chinese New Year was helpful because people who buy goods from China were already planning for an eight day shut down. People had planned to have extra material already in transit on the water, but had not planned for further delays.
(9:40) Dan says the majority of factories in China that were down have opened up again. He sites a Chinese government survey of 982 enterprises that said 41% had resumed by February 14 and predicts over 80% should be back up and running this month. He says the biggest problems relate to transportation and workforce issues because a significant number of people are quarantined or have trouble traveling. His sources say that Chinese manufacturers in the survey are running at only 30-40% of their potential productivity. The Chinese government is comparing the current electricity usage in various industrial areas to past years to gage productivity. It found that the level of usage was about 57% that it was at this same time of year in 2018 and 2019.
(12:15) Dan says that the automotive sector has a very lean supply chain, meaning companies hold very little safety stock, which makes it vulnerable to the decrease in supplier productivity.
(16:40) Dan says that some North American manufacturing companies are going shorten their supply chains as China, Korea, and Italy can't supply enough parts. He says this trend would lend itself to machining processes that are fast to set up. He says capacity shouldn't be a big problem because the domestic automotive market has been down of late.
(18:50) Dan says China has both a supply and a demand problem because many of the domestic customers who buy parts are also closed. This differs from the United States that only has a supply problem because companies are still purchasing goods and consumers are still buying.
(20:40) Dan says that many of the large scale supply chain problems caused by the coronavirus are not new. He draws a comparison to the aftermath of the Fukushima nuclear power plant disaster in 2011, which exposed the problems that occur when companies have too many suppliers concentrated in one region and do not have enough relationships with backup suppliers.
(23:45) Noah asks if the pharmaceutical supply chain in China has similar issues as automotive. Dan says the problems are probably similar. He says the transportation issues could be significant as suppliers try to catch up on a backlog of shipments, though he predicts the production processes might not be as labor intensive as those of automotive.
(27:45) Dan says that the coronavirus is a common type of virus—the same type of virus as the common cold. He says the Covid-19 epidemic is quite contagious and has a high fatality rate of 2.5-3% compared to .05% for typical flu. He says limiting personal contact with other people and washing hands regularly is the best practice to protect oneself against the virus. He says that a lot of people make mistakes such as wearing the wrong type of protective masks and wearing a mask more than one time.
(31:20) Dan says if the United States has an outbreak the impact on its economy shouldn't be as dramatic as China's. A higher percentage of people have the ability to work remotely while quarantined because a smaller percentage work in factories. Still, he admits an outbreak will still significantly affect the domestic supply chain.
(33:30) Dan says out of China's study of 982 surveyed Chinese companies 42% of those enterprises will run out of cash in the next three months and 10% will run out of cash in one month because they can't cover their fixed costs. He says it is likely the Chinese government will act as a safety net, though he is not familiar with the bankruptcy laws there.
(36:40) Dan says the best case scenario is that the most problematic countries get the Covid-19 epidemic under control and it doesn't become a global pandemic. He says it is possible that in 4 to 5 months most suppliers will be back up to speed in the problematic countries.
(38:25) Dan says the precautionary health measures by governments seem to be the correct plan to deal with the coronavirus epidemic. He says saving people's lives is more important than keeping factories running, not just for humanitarian reasons, but also for long-term business success.
(39:30) Dan says it is vital for manufacturers to set up alternate suppliers as soon as possible to prepare for a pandemic or other supply chain setbacks.
Question: Have you noticed supply chain interruptions due to the coronavirus affecting your business?
Podcast: Play in new window | Download