I backed my 2016 Acura sedan out of the garage and headed toward Bergstein's Deli to pick up the chicken matzo ball soup I had ordered a few minutes earlier on the phone. 
It is six minutes away. I order it a couple times a week. A teenager delivers it to my car five steps from the entrance. I always give the person who delivers it a couple dollars tip. I figure they are poorly paid and I want them to stick around because I value the good service. I got in the habit during the pandemic of picking up the soup and I've continued it since. 
In the little strip center with Bergstein's is an Asian owned nail salon on one side and an African grocery store on the other. Next to the grocery is a gaming shop, and next to it lies a newly opened "Dixie Food Store." All tiny independent businesses.
Leaving the parking lot, I see an office building which has been converted into a dialysis center. On my way to Graff-Pinkert, I will pass a bank and two other office buildings that have been converted to dialysis facilities in the past three years. Obviously dialysis is more lucrative than vacant office space or local banking.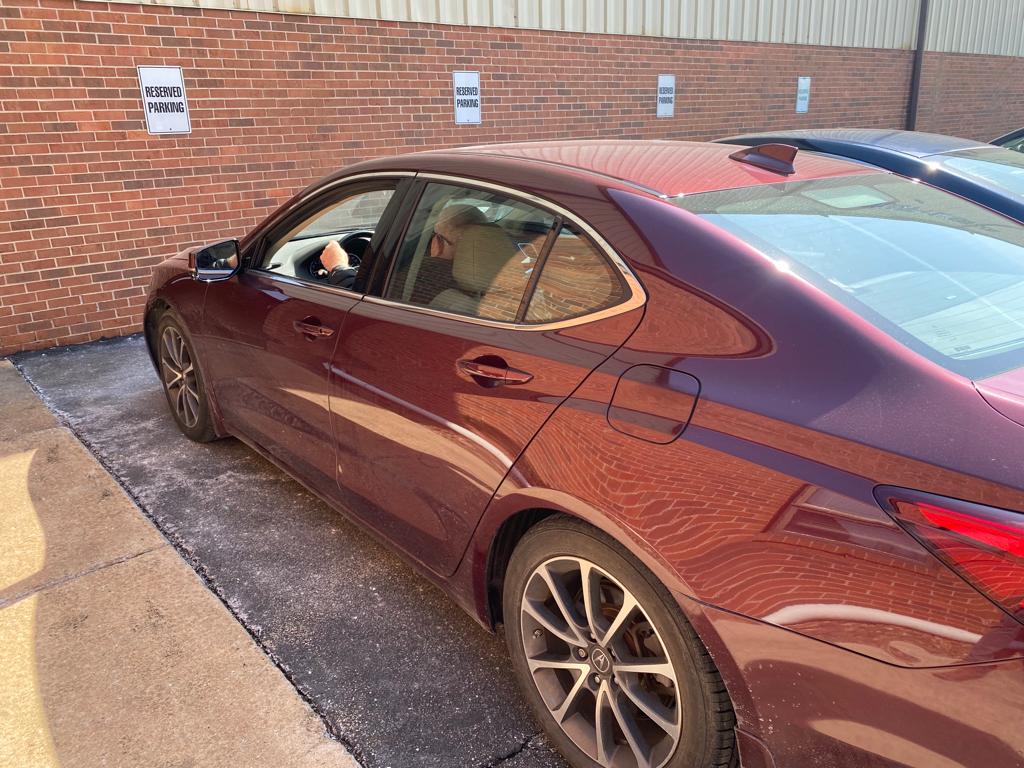 At my second stoplight after the deli, I hit a red light. A car drives up beside me with music blasting. I hear it loudly, even with hearing aids and my windows tightly shut in the 20 degree winter air. I know it is a cultural statement, but I am annoyed anyway. 
Soon I pass by my dentist's office. He is an entrepreneur and has a flashing billboard in front of his recently-built office addition. He is advertising "walk-in cleanings." Another irritant. 
In three minutes I pass a local shopping center with a Walgreens. It used to have a Starbucks and Panera Bread. Both closed, I'm guessing because they did not have drive-thrus. Panera's space is still vacant, and the Starbucks is a pizza by the slice joint now. There are several other vacancies, but Walgreens still looks busy.
I pass several office buildings. Most are either for sale or advertising vacant space for rent. 
I'm getting close to my office now. I pass a Walmart and a bunch of fast food franchises. McDonald's, Wendy's, Sonic, Panda, Subway. Sonic is always empty, but the others are all advertising looking for workers. 
The shopping center takes up a small fraction of the space in this one square-mile acreage. Most of it has been vacant for many decades despite being across from I-57, an Interstate Highway. It is only a half hour from downtown Chicago on a good traffic day.
Two years ago, they started building massive warehouses in the open space. There are now four 500,000 square-foot buildings with 30-foot high cement wall buildings. Amazon occupies one, but the others appear to be empty. They are advertising for tenants. I've talked to the leasing agent and they sound very confident about filling them soon.
My 20 minute drive is now about finished. I turn into the Oak Forest Industrial Park. The building with a 20 ton overhead crane that my father built is now owned by another machinery dealer, but we have our offices in it and share the factory space. The 32,000 square-foot vacant lot next to the building has a for sale sign, but it is being sold as part of an Aldi's grocery store, soon to be built. It will be a parking lot. 
I know the territory very well, but it keeps changing every month. 
***
What did I learn? 
First, treating kidney failure must be a lucrative business. Office buildings are a disaster area. Entrepreneurs in the kidney business obviously see opportunity in moribund office space. 
Second, if you do not have a drive-thru restaurant or delivery to your car, you probably are "toast" in the dining business.
Third, small businesses can still make it if they make good soup or do nails, but they have to be really good at it and run with a smile. 
Fourth, fulfillment centers are everywhere. People moan that they can't hire people, but Amazon and others have figured out a way to lure them. 
Fifth, the amazing thing about America is that businesses will always come and go. The successful ones shift when they see an opportunity. 
The last business I have to mention is a funeral home located five minutes from Graff-Pinkert that has a primarily African American clientele. When they are not hosting funerals, they are doing COVID testing and vaccinations. 
Opportunity is always knocking while I keep driving to work.
Question: What changes have you noticed lately on your way to work?