Today's episode is Part I of a two part interview with Robert Levy, President of Robert Levy Associates. Robert has been an industrial auctioneer for 44 years and knows more about the auction business than anyone I've met. Auctions are fascinating and sometimes mysterious to me, so my goal in this interview was to get a glimpse into the head of a person masterminding these events.
We first interviewed Robert back in 2018, our sixth podcast ever. After three and a half years and 139 episodes, it's obvious that the used machinery market and the auction world have changed. Robert hasn't been on the live auction stand in two years, that's after over 40 previous years when he often averaged doing two live sales per week.
Find us on Social:
Facebook: https://www.facebook.com/swarfcast
Instagram: https://www.instagram.com/swarfcast/
LinkedIn: https://www.linkedin.com/company/todays-machining-world/
Twitter: https://twitter.com/tmwswarfblog
Main Points
When I spoke to him last Friday, Robert had just finished a successful online-only sale of Duffin Manufacturing, in which he partnered with Miedema's Orbitbid. The sale was a sign of the times. People bid from the comfort of their living rooms, rather than brave COVID-19 and Ohio in January. Multi-spindle New Britains and Acme-Gridleys sold for half the price of Winter thread rolling attachments. On other hand, two 10-year-old OKUMA CNC lathes and two late model Tsugamis brought over $500,000.
Robert started the interview telling me about his father's auction company, Norman Levy Associates, founded in 1951. Robert says his father, Norman, cleaned up the industrial auction business, which was marred by corruption. Norman wanted to create an auction experience where regular people had a chance at getting a bargain and where the auction process was considered a respectable way for legitimate companies to turn equipment into cash. 
Robert and his brother went into the auction business in the '80s and built the family's company into a global enterprise. Robert admits that back in those days, auctions were often dominated by dealers, like my company, Graff-Pinkert, who knew where all the sales were and had more ability to travel then many endusers. 
In the late '90s, with advent of the Internet, the auction world was turned on its head. Everyone with an eBay account considered themselves an auctioneer. People from all over the world suddenly could bid simultaneously on a sale in a remote corner of the earth. Endusers everywhere could be instantaneously notified when new interesting equipment went up for sale.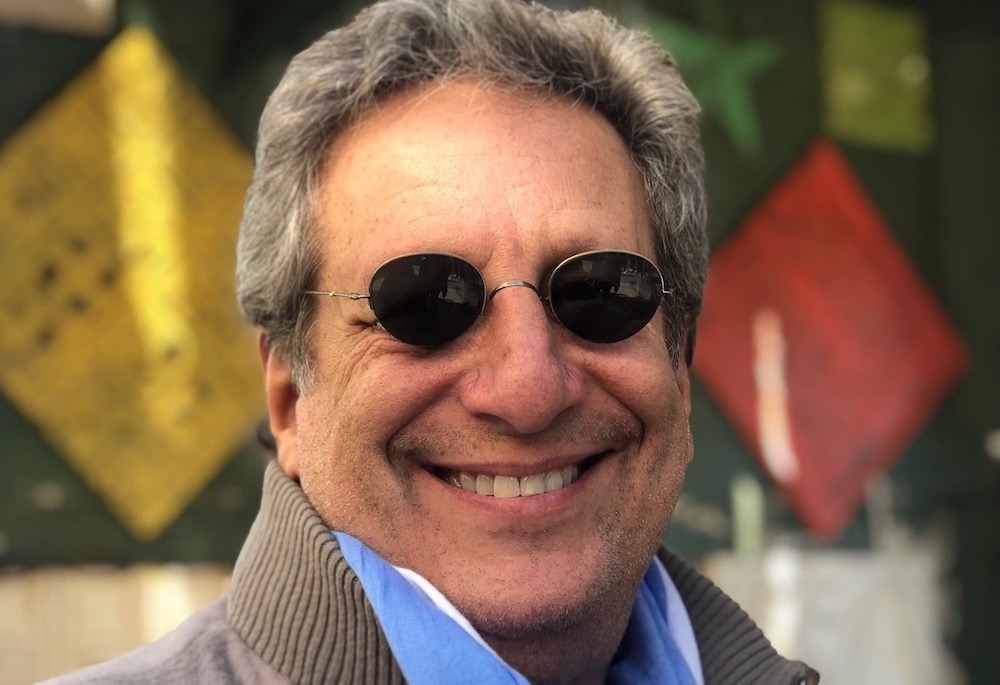 Also, the resources necessary to become an industrial auctioneer became more accessible in the last 15-20 years. This led to many used machine tool dealers starting their own auction companies. Robert and other auctioneers often have told me that used machinery dealers who are also auctioneers run into conflicts of interest during sales. He believes that when bidders know a dealer is behind a sale, they don't feel like they have a fair chance to get good deals, so the sale suffers.
I understand the theory, but as a dealer myself, I've often wondered if this is just a case of auctioneers trying to hold onto their turf. I understand the temptation of my peers to be both dealers and auctioneers. If Graff-Pinkert were to find a company that wanted to sell its assets and we had the resources to organize and advertise a sale, why would we want to give a piece of the action to someone else? Robert admitted to me that he could understand where I was coming from, and I will admit that Graff-Pinkert has been quite successful partnering with auctioneers, who have expertise, resources, and infrastructure that allow us to focus on what we do best.
It's beautiful to observe someone so passionate about their craft, like Robert. I can spot a little smile when he talks about being on the stand, where he lit up shops for over 40 years. He says he sees himself as a kind of engineer when he makes a deal with a client and then conducts the actual auction. The night before a sale, he walks the shop, scoping it out, so he will be ready when he needs to improvise, perhaps combining items or changing the order of lots if he needs to shift the momentum of bidding. Still, as much as he misses the stand, for the Duffin auction last week, Robert suggested to his client that the way to get the best return would be an online-only sale.
What I found most interesting in this interview was how much purpose Robert says he has in his vocation. He told me several stories about how great he felt when helped good people maximize the value of their assets. Interestingly, he also talked about his desire to create fair opportunities for buyers. Balancing those two intentions seems like a difficult high wire act. Can an auctioneer really look out for both buyers and sellers? 
You will have to tune into Part II of this podcast interview to judge for yourself.
Question: What's the best deal you ever got at an auction?
Podcast: Play in new window | Download