On today's show, we're talking about manufacturing returning to the United States from overseas. Our guest is Mike Micklewright, Director of the Kaizen Institute.
Mike says we may have finally reached a tipping point when manufacturers accept that it makes sense to produce goods again in North America.
Scroll down to listen to the podcast. Or listen on your phone on Apple Podcasts and Google Podcasts.



Main Points
(2:15) Mike Micklewright explains that Kaizen is about transforming businesses to get rid of waste in their processes and building a culture of continuous improvement. He says this is accomplished by putting the right systems in place for leadership and communication.
(3:30) Lloyd Graff asks if the Kaizen Institute has its own waste. Mike says the institute needs to limit waste like all organizations and it has systems in place to try to operate by the principles it espouses.
(4:30) Mike defines on-shoring as bringing the industrial base and manufacturing base back to the closest proximity of the consumer.  
(4:50) Mike says that manufacturing goods overseas and shipping them to the consumer creates significant waste. He says companies that outsource to China don't always look at the total cost of production.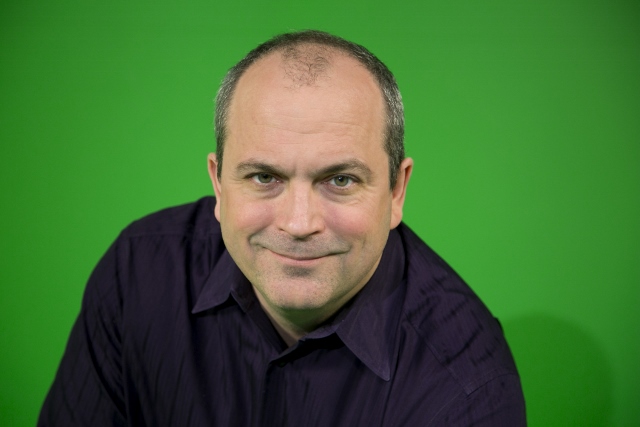 (6:45) Mike says that one challenge to bringing manufacturing back to the United States is that purchasing people are evaluated on a metric called Purchasing Price Variance (PPV). He says PPV signifies the actual price vs the standard price. He says the standard price sometimes means the price of an item the previous year, and purchasing people are trying to make the actual price lower than that. Making products overseas is one way to try to accomplish that goal. Mike says the purchasing people often do not look at the transportation costs or other logistics costs. He says they also fail to take into account risks such as labor strikes, natural disasters or pandemics.  
(8:35) Mike says there is a ton of data available to present to top management of companies to try to make them see the waste caused by off-shoring. He says we need to utilize various tools available to present the data, otherwise they will just choose to ignore it and keep doing what they have been doing. He says the trade war has also helped pursued companies to bring work back.
(10:20) Mike says Covid-19 and other recent catastrophes have made companies consider risk factors more than ever before. He says Covid-19 demonstrated how reliant the United States is on imports from foreign countries for its livelihood.
(11:40) Mike says Japanese companies set a good example of how to be self-reliant. They want to keep their manufacturing close to their consumers. They also don't want to borrow money from their governments or from foreign governments. 
(14:00) Mike says the US isn't totally ready to bring a lot of manufacturing back. He says the US manufacturing base has shrunk and the country has less people with skills and interest in manufacturing. He says implementing robots in shops and new education programs are helping to deal with the workforce problem. 
(17:25) Mike says outsourcing to Mexico is less of a problem than outsourcing to China. He says it creates less waste because Mexico is closer and its culture is more similar to that of the US. However crossing borders has challenges as well as potential for political strife between countries. Mike says bringing back manufacturing from China and putting it in Mexico is called near-shoring, as opposed to on-shoring. He says near-shoring has been occurring more than on-shoring.
(20:15) Mike says he hasn't seen a lot of waste costs for the manufacturing industry caused by Mexican drug cartels. But, he says their influence the Mexican government could increase risk of doing business there.
(22:30) Mike says wages in China have been rising for the last 20 years, and this has brought some work back to the US. He says Covid-19 and the trade war may have finally caused a tipping point for companies to bring work back to the US. Yet, still he admits he can't name specific companies doing it. He says some information about this is confidential.
(23:00) Lloyd says we hear in the used machinery business that US companies are quoting against China, but still he seldom hears of much work actually coming back. Mike says we need to get salespeople to understand the concept of "total cost of ownership" so when they are asked to make a proposal they are not just presenting a price tag. 
(27:00) Mike says that even though we have not seen on-shoring yet on a large scale, the issue is hitting mainstream news rather than just business news, which could mean we are at a tipping point.
(29:00) Mike says that he just bought a 1992 Winnebago to take a two week trip. He says he bought it at a good price, but then he had to pay an inspector and it needed lot of repairs. He says his purchase was a demonstration of people's natural inclination to look only at price, rather than look at total cost. 
Question: Is work coming back from China?
Podcast: Play in new window | Download