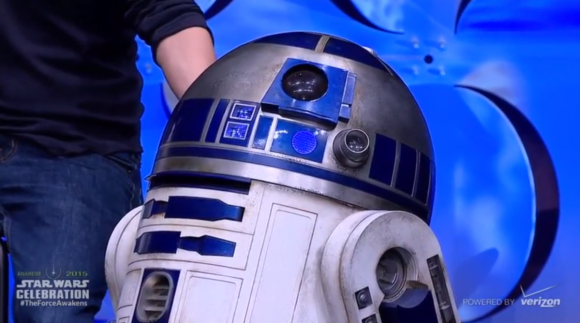 Since I discovered Universal Robots I have been fascinated by the product and its potential to improve productivity for companies doing manufacturing. The firm is based in Odense, Denmark. It started up on a shoestring in 2005, with just a handful of people with an idea for a compact, portable interactive arm that would be cheap enough to be useful for even tiny companies, and small enough to put in the trunk of a car.
The company struck the sweet spot of a growing market. In May, Universal Robots sold out to Teradyne, a Boston based company specializing in test equipment. The owners received $285 million plus incentives that could take it to $330 million. Most of the money went to the venture capital firm that put up the seed money. Two of the three founders left during the tough times in 2008, but they retained their stake in the company. That same year Universal Robots sold their first robot.
I recommend Universal Robots' videos for excellent examples of informative industrial advertising that sells without selling.
*******
We are in the middle of the NFL season and the beginning of the NBA. The two biggest stars today are Tom Brady of the New England Patriots and Steph Curry of the Golden State Warriors, both coming off championship seasons.
Both players defied the "experts" who said they would never even be able to play in college.
Tom Brady was not recruited coming out of high school. He had skills which he showed at Mater Dei High School in the Bay Area, but he was not a "natural." His father believed in him and made 100 video tapes which he mailed to major colleges around the country. The only college that liked what they saw was the University of Michigan, which needed a backup quarterback behind the "great" Drew Henson who was a terrific athlete even though he turned out to be just a mediocre quarterback.
So Brady went to Ann Arbor to be a backup. But a funny thing happened there. Henson struggled in the Big 10 but old George Steinbrenner of the New York Yankees saw the super-jock Henson as his next Mickey Mantle. He signed Henson to a big baseball contract with the stipulation that Henson could not play college football.
Brady seized his opportunity and played extremely well for the Wolverines. But still the pro football scouts doubted his ability because Brady was "not an athlete." Brady's time for the 40-yard dash was an almost laughable 5.2 seconds and he had only a 24" vertical jump, one of the worst ever recorded for a backfield player.
But Bill Belichick took a chance on him in the 6th round of the draft. Today Brady is considered by many as the greatest NFL quarterback – ever.
Steph Curry also had a Dad who believed in him, Dell Curry, who played in the NBA for 16 seasons. But no major college saw his son as a starting guard. Steph wanted to go to an ACC school like North Carolina or Duke but they just saw him as a scrawny kid with a jump shot who was living on his father's reputation.
Only one school, Davidson, in his hometown of Charlotte, North Carolina offered Steph a scholarship to play basketball. Davidson University was not exactly a basketball powerhouse. Curry was disappointed, but he turned the Davidson offer into an opportunity. He played three seasons at Davidson, averaging 28 points per game as a Junior.
Last year he was the MVP in the NBA.
**********
My new grandson is a month old, but if I could give him some career advice today it might be to become a farmer – but not the old fashioned pitchfork type.
Many predictions say that the population of the world will grow 50% over the next 35 years. Even without climate change this will challenge our ability to produce good, edible food. Some resourceful folks at MIT have come up with a possible solution to food production growth.
Their research began with the quest for the perfect strawberry to be grown year round in Boston. They decided to try to duplicate the weather and nutrients of the strawberries grown in Northern Mexico in a greenhouse where every variable was controlled by computer. They were able to produce the perfect strawberry and increase yearly output by three times. By growing the berries in Boston they eliminated freight, packaging, labor and waste. The cost per quart, despite the big capital investment in the project was competitive.
This research could turn farming on its head and make urban farming – growing food within 60 miles of a big city – a viable option. Not only will the quality be superior to the freighted or processed product, but the cost will potentially be lower.
I think the local entrepreneurial farm will soon be a very interesting business proposition.
Question 1: Have you used robots successfully, yet?
Question 2: Do you plan to see the new Star Wars movie?