In today's podcast Lloyd and Noah Graff reflect on their experiences in the machining world of 2019. What did we see this past year? What did we learn? How did it feel?
Scroll down to listen to the podcast
Main Points
(2:07) Lloyd says when he thinks of 2019 he thinks of his "constant battle between despondency and hope." He feels like one deal can make or break a year in the used machinery business. 
(3:45) Lloyd and Noah talk about the importance of journaling about their days. Lloyd tries to do it in the middle of the work day while Noah prefers to do it at night. Both agree that by journaling they realize they did indeed accomplish things, and have significant conversations and experiences on a given day. 
(6:00) Noah and Lloyd talk about the grim political news of 2019. Lloyd says everything is focused on conflict. Noah says in 2019 he found he was happier and more productive by minimizing his news intake.
(7:00) Lloyd says ironically one of the more fun parts of 2019 was watching the Chicago Cubs games and sharing the experience with family by texting and calling during the games. He also says one of his greatest pleasures is working with Noah, and that he would not work in the machinery business without having Noah question and push him. He says the day he can't handle being questioned is the day he should retire.
(10:50) Noah talks about his personal growth with self-help books such as Dale Carnegie's How to Make Friends and Influence People. Noah and Lloyd talk about their strategies on how to make others feel important and comfortable in conversations.
(15:50) Lloyd says one of the most significant experiences of 2019 was being conned by an international customer. It was a lesson in the importance of doing due-diligence and that it is impossible to know who to trust, even after meeting them in person.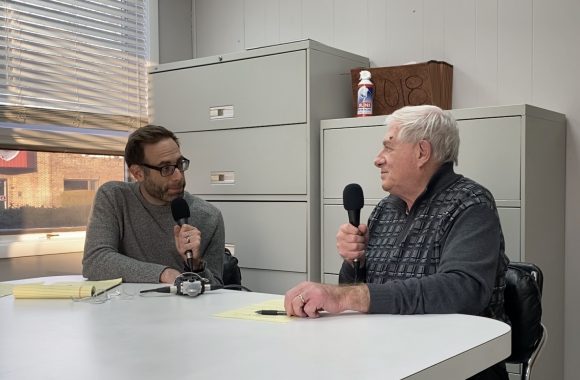 (23:13) Lloyd predicts what used machines Graff-Pinkert will focus on selling in 2020. He believes in focusing on the "unloved machines" such as multi-spindle screw machines rather than all late model CNC equipment because older equipment has potential for better margins. However, he still preaches caution because machines are "unloved" for a reason. 
(25:00) Lloyd says the European automotive industry seems to be betting on electric cars much more than that in America. The unchartered territory has made high production machining companies in Europe nervous and indecisive about what work to go after in the next few years. 
(28:30) Noah remarks that the values of multi-spindle screw machines seem to have fallen dramatically in the last year. High quality European screw machines sold for incredibly low prices in a few recent auctions. Lloyd says it demonstrates buyers are cautious, but he thinks people's mindsets could change in the near future.
(36:00) Noah says he is grateful he gets to create Swarfcast. He thanks the show's loyal listeners and proudly announces the podcast has its first paid advertiser, Firetrace. He gives his pitch for listeners to subscribe, share, and rate the podcast.
Question: What is one thing you will remember from 2019?
Podcast: Play in new window | Download