Our guest on today's podcast is Sunny Han, founder and CEO of Fulcrum, a cloud based enterprise resource planning system, or ERP, for small to medium sized manufacturing companies. Besides creating a great ERP, Han says his true aspiration is to create a vast network of manufacturing companies, enabling them to work together seamlessly.
Scroll down to listen to the podcast.
Main Points
(2:35) Sunny explains that Fulcrum is a cloud based ERP software for small to medium sized manufacturers. He says the software lends itself to companies with at least 12 employees on the shop floor. Some of its customers have up to several hundred million dollars in revenue. He says that a lot manufacturers have ERP software, but often it's antiquated, sometimes installed back in the 1980s.
(6:05) Sunny explains the purpose of ERP software. He says that traditionally an ERP is defined as one place where a company can store and sort its data. It's a place to store quotes, sales orders, info on trouble shooting a specific part, etc.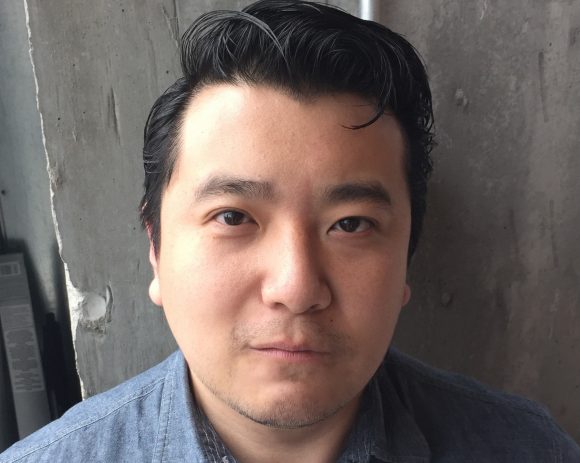 (7:10) Sunny says Fulcrum's software has the same features of traditional ERPs, but it can also automatically interpret data to advise the user how to be more productive. It automatically shares management data such as which employees are better on a specific machine, the optimal moment to buy material, the most efficient workflow for a part, etc. Nobody has to read and analyze reports because the machine does that for you.
(9:20) Sunny says he has been working with technology since he was 7 years old. In the early '90s, his parents were grad students at the University of Minnesota, which gave him the chance to spend time in the school's computer lab. There, he thought himself basic computer programming (with a little assistance from the college students in the lab). In middle school and high school he built websites, but in college he did not major in computer science,
(12:25) After receiving his undergrad degree, Sunny became interested in business and worked for several years as a consultant, during which time he encountered a lot of manufacturing companies. He wrote custom software and custom ERPs for those clients, which inspired him to start Fulcrum.
(17:10) Sunny explains why Fulcrum is built in the cloud. He says that 70-80% of manufacturing companies today still use an on premise ERP system, requiring someone physically on site to maintain it.
(19:35) Sunny explains Fulcrum's master plan to connect manufacturing companies and what inspired this goal. He said he realized during his consulting days that companies were not connected enough with venders and customers. He tells a story about going to China (his birthplace) and seeing markets where venders could network with customers in person. All of the companies had a space in one physical room, and agreements for supply chains could be planned and signed in minutes. He says that the United States doesn't have a networking platform like this. People don't know who all the companies are, and as a result they don't collaborate like they should. He says we could double the manufacturing GDP in the United States with only a 20% increase in efficiency and throughput. This would result in less reliance on outsourcing overseas.
(23:25) Sunny discusses his ambition to create a manufacturing environment where all information is shared between firms. He understands this can be scary for manufacturers because it could expose them to competition, but he says that when the value of a group rises, its members prosper.
(25:55) Sunny says he knows that it is impossible to get every company to adopt Fulcrum's ERP system, but his plan is to make it capable of working with other ERP systems.
Question: Do you wish there was more community among manufacturers?
Podcast: Play in new window | Download